Okaloosa County Elder Law Attorneys
Advocates for the Elderly in Northwest Florida
As a person ages, they encounter new challenges and must address their changing needs. Whether you are an elder yourself seeking assistance or you are the family member of a senior citizen who wants to protect your loved one's well-being, you need the support of an accomplished attorney.
At Chesser & Barr, P.A., our Okaloosa County elder law attorneys address many of our clients' financial and legal concerns, all with the goal of ensuring their needs are met today, tomorrow, and well into the future.
As part of our elder law practice, we handle issues involving:
Wills and estate planning
Health care
Advance directives
Guardianship
Retirement
Long-term care planning
Durable powers of attorney
If you are seeking an elder law attorney who can help you navigate the complexities of elder law, schedule a consultation with Chesser & Barr, P.A. today.
Call us at 850.610.7471 or contact us online.
Our Elder Law Services
Though many aspects of elder law and traditional estate planning overlap, elder law maintains a strong focus on long-term care planning. Not only can we help you arrange your estate plan, but we can also think ahead to consider your future medical and healthcare needs. We can help you take advantage of the various tools available to you – such as healthcare powers of attorney and advance directives – to ensure that you are positioned for success moving forward.
Let our Okaloosa County elder law attorneys help you:
Draft a living will, durable power of attorney, or another long-term planning document
Select and appoint a legal guardian
Locate long-term care facilities and plan for the costs of assisted living
Understand your long-term care options, such as Medicare and healthcare powers of attorney
Create a comprehensive estate plan that addresses the needs of any minor children or adult children with special needs
Engage in financial planning to address housing opportunities, income, and gift tax concerns
Why Retain an Attorney?
If you are concerned about the value of retaining an elder law attorney, consider the complexities of addressing financial and legal concerns on your own.
By hiring a professional, you can ensure that you or your loved one's assets are protected and their wishes respected, even in the midst of financial struggles or a serious medical condition. You deserve quality care – so make sure the right provisions are in place to receive the care you need.
Call Chesser & Barr, P.A. at 850.610.7471 for more information.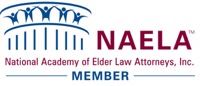 A FIRM FOUNDED ON HEARTFELT CLIENT SERVICE
Our Promise

We make sure you don't lose sleep- you have our permission to leave your worries at the door.

Our Delivery

We represent clients in various levels of court and focus on obtaining a favorable outcome.

Our Execution

We prepare every case thoroughly and diligently to ensure the most cost-conscious results.

Our Focus

We help clients stay centered on practical solutions while offering superior legal representation.

Our Service

We help people navigate difficult situations so they have a caring, diligent advocate.

Our Approach

We approach problems reasonably and with a mindset of achieving an effective and efficient resolution.