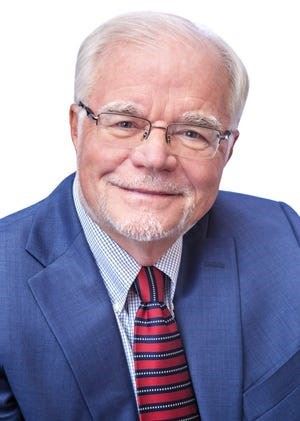 Unlike criminal law, condominium law, and most other fields of law, real estate law tends to stay the same. That's so we old guys can think we know everything. But old guys often find out that we've spent many of our years forgetting the lessons we've learned. Nevertheless, even in real estate, things change. While we hope the core principles of real estate stay the same, the way those rules are applied sometimes does not. 
For instance, the 2008 financial crisis created a Rubik's Cube of legal approaches to statutes of limitations to accommodate mortgage companies who were quick to lend but slow to foreclose. Without some very deferential accommodation by courts many of those mortgage foreclosures would have simply died, leaving thousands of homeowners owning houses on which they would never owe another payment. After watching trial courts deal with the problem in contorted ways, the appellate courts came to their rescue, and mostly extended statutes of limitations.
Also in 2008, we local street-level acrobats created the brand-new world of real estate short sales, trying desperately to help people who had been caught in an upside-down real estate market to dump properties that were over-leveraged without losing everything. The previously gluttonous national mortgage companies took a hit with short sales, but the markets absorbed their folly without general devastation. Local real estate professionals, meaning both creative Realtors and closing lawyers, created the short sale as an innovative solution to guide their clients through the storm.
Again, I see bad weather ahead. Our local markets are selling new houses for middle-income purchasers at prices the purchasers could barely afford when interest rates were less than 4%. Now rates have doubled. While current rates are not important to buyers who locked theirs in last year, many service members in our community will get orders to move.
They will need to sell those over-financed houses to go to another community where they will seek to buy another similarly priced home at the new interest rate. They will take their over-financed automobiles away from the house they now must sell, and hope to find a buyer who can afford to buy the home for a reasonable appreciation in value at the then current interest rate.
These owners are not the same high-flying speculators who got caught trying to make an undeserved bundle of money in 2008. They are, at least the ones I know, military, or perhaps civilian personnel, simply trying to provide for their young families in the best available schools and neighborhoods.
I am not pointing a finger at a guilty party because I don't know that there is one. Builders build what people will buy, and they charge what they must to recover rising costs. Purchasers buy what they can afford without the history some of us have with "normal" interest rates. As a result, at some point we real estate and closing attorneys will be called on again to serve a market desperate to sell, another desperate to buy, each separated from the other by interest rates for which neither had responsibility.
Please don't take this to be a prediction of doom. It's not. The same real estate professionals who figured out how to deal with the last storm will also find a way through this one. Buyers can help, right now, not by worrying but by getting prepared for what could happen if they are forced to sell. We lawyers, Realtors and closing agents need to keep learning and getting better at providing honest services to a market that doesn't need us today nearly as much as it will need us tomorrow.
One possibility, incidentally, is a recycle. Years ago, we regularly accommodated closing by documenting an existing mortgage to be assumed by the buyer. Most mortgages today expressly prohibit assumptions. I expect that prohibition to be severely tested in this new market.
Love your neighbor and your real estate lawyer – but not always in that order.