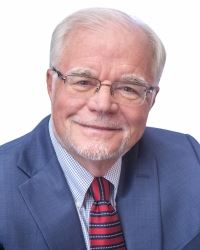 This article deals with local government. Not any specific local government, but all of them, today. Before I go further, let me reveal a prejudice. I respect the potential of Cities and Counties. Your local government – both City and County – will very likely have more to do with your everyday quality of life than those bigger governments that we all hate, or not, that get all the headlines.
This article is prompted by this month's Florida Trend article regarding the efforts of one builder to secure the right to build "affordable housing" in Miami-Dade County. Aside from disagreement about just what that term means, the builder confronted a local market in which there were entirely too many people, in need of too few housing units, that cost too much to build, on a dwindling supply of land. Miami responded by identifying areas where public transportation had terminals, and permitted high density construction requiring little or no parking to be provided near bus and public transportation stops. Their express model for multi-family housing was that of a Brooklyn Walkup.
I sit as a member of the Board of the BIA, the Building Industry Association for Okaloosa and Walton Counties. I respect the group immensely, because it has driven a consistent increase in the quality of construction over many years, and the beneficiary of those efforts has been every buyer of a new home. But, there are some builders who, not unlike lawyers and others, are far more invested in their own profit than in where their profits leave the rest of the community. That's why local government has a role to play.
We all know that land is at a premium. Appraisers who assign a value to houses establish value based on the square footage of living area, not lot size or the number of parking spots, or even the "livability" of the space they value. Because they live only by numbers, Appraisers have an unwitting complicity in allowing primarily small-project condominium or townhome construction that doesn't come close to fitting on the lots they are wedged onto. Those projects fit traditional zoning set-back rules for distance and density. In the trade that's called "Euclidean" zoning. Those projects often have too little parking and no living space. The land planning tools available to Cities and Counties today are to Euclidean zoning as today's construction materials and codes are to those of yesterday. That is to say, they are years out of date.
Euclidean zoning takes it name from the earliest land planning laws that made use of strict rules of set-back distances, density, and areas of permitted use. The term originates from a 1924 U.S. Supreme Court case that found the concept of zoning to be constitutional. Today, rules are more flexible. They permit the local government to reward creative land planning by allowing variances that are earned by providing green areas, adjusted set-backs, and redistribution of density within parcels, sometimes clustered parking, and always professional planning.
These out-of-the-box ordinances require more knowledgeable zoning staff and more active committee and governing body participation. There are more discretionary decisions to be made, more compromises, and in general, they require more complicated government. The intended reward is more of a nuanced but livable community.
The tangible aim is to avoid cars parked in the streets or on adjacent properties where they have no right to be, and if necessary, to prohibit overbuilding or just plain stupid community planning. Government can prohibit or diminish the need for cars backing into oncoming thoroughfares and maybe, just maybe, require or provide for preservation of trees and other natural landmarks.
It just may be that the more people we shoe-horn into smaller parcels of land the more we should not fear planning, but the lack of it. If we can allow affordable housing and at the same time set guardrails that promote quality building and quality of life decisions, we will have gotten the very best government has to offer.
Mike Chesser is President of Chesser & Barr, P.A. and Old South Land Title, Inc., both in Shalimar, Niceville and Crestview. He is Board Certified in Real Property and Local Government Law and can be reached at
mike@chesserbarr.com
. All articles are indexed and can be found online at
www.chesserbarr.com/blog/